Our Founder was awarded as "Promising Social Leader" under the age 30 yr by Grant Thornton Awards, SABERA – The Social and Business Enterprise Responsible Awards 2019
"He was an amazing man. We first met at a conference, and realised that we were in the same college. Initially when we started getting close, he told me everything– he had financial problems and things at home weren't good. I was the only person he could 'talk' to and I was just drawn to him. Around that time he fell really sick, and it got worse every day. One day, he went to the doctor and when he came back, he didn't utter a word. He just packed his bags and went to his hometown. That evening he
While the content on healthcare is available in large volumes, there's very little relevant content available. And with this purpose, Podcast MD by Ketto hosted by Kunal Kapoor invited our founder, Dimple Parmar, to share her experiences and insights on dealing with cancer. Having researched and been in this domain for a long time, she explained how Integrative Oncology could play a great role in transforming the lives of individuals going through the cancer ordeal.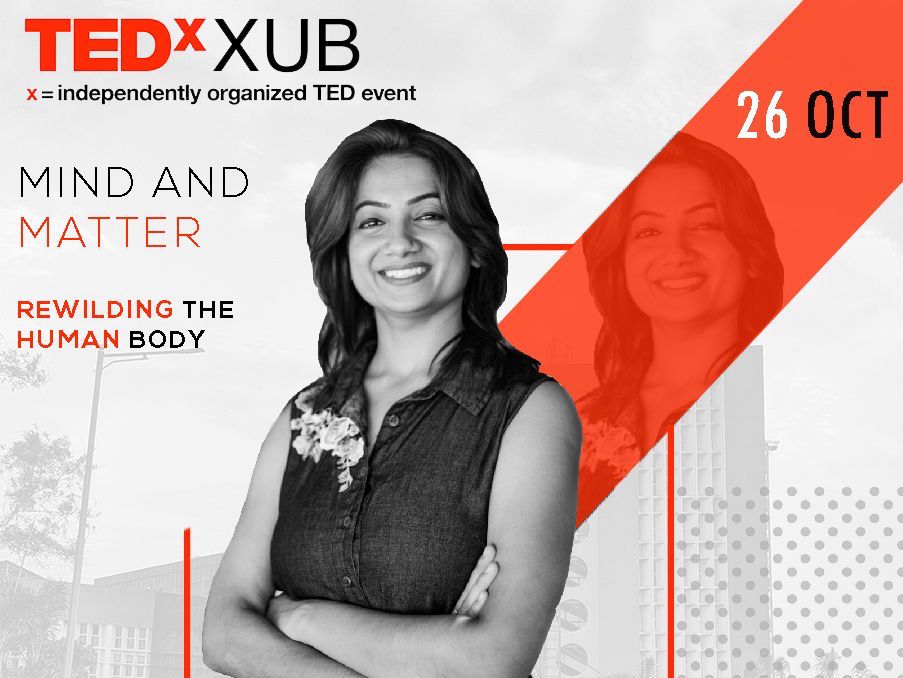 Wellness is not a 'medical fix' but a way of living – a lifestyle sensitive and responsive to all the dimensions of body, mind, and spirit, an approach to life we each design to achieve our highest potential for well-being now and forever. With the theme of Mind and Matter, TEDxXUB unveils its third speaker, Dimple Parmar, popularly known as Love Warrior, Healer, and Social Entrepreneur is the Founder and CEO of Love Heal Cancer and ZenOnco.io. has dedicated her life to helping cancer patients. For her revolutionary work, Dimple has been awarded with the ""Top 100 Healthcare Leader
Love Heals Cancer conducted a cancer awareness and prevention workshop with Cognizant for 3 continuous days at 3 different locations in Mumbai. In the workshop, we specifically focused on sharing knowledge on how cancer can occur in anyone's body and how following certain lifestyle practices can reduce the chances of cancer getting afflicted to any individual. The key takeaway from all the workshops was "Prevention is the start and if there is no cure, prevention can rather be the cure"
Embracing the Womanhood. Recognizing the Hero Within By Manisha Pathak – Life Coach
The story of IIMC alumni Dimple Parmar and Nitesh Prajapat is heartwarming and incredibly brave. After losing her husband, Nitesh to cancer, Dimple started Love Heals Cancer which provides an array of cancer-related services to help cancer patients and their caregivers to find extensive healing options. Click here to read more about their journey- https://bit.ly/2ms0Cn5
The Better India featured the journey of Dimple and Nitesh emphasizing the unbreakable bond they shared. The article also touched upon how Dimple fought against all the odds with and after Nitesh and founded two organisations "Love Heals Cancer" and "ZenOnco.io" to serve thousands of cancer patients out there.
Times of India featured our founder, Dimple Parmar and mentioned her overwhelming journey of love, faith, hope and the loss which she went through. The article mentioned her experiences as a caregiver, to her late husband, Nitesh, while he was going through last stage cancer. They also appreciated the courage and determination with which Dimple faced all of it and founded two organizations "Love Heals Cancer" and "ZenOnco.io" after Nitesh's demise, to help and support all cancer patients.
The Logical Indian featured our founder, Dimple Parmar to make people aware of her work and how she bravely faced all the odds that came on her way. The article mentioned how Dimple married Nitesh (when he was diagnosed with Stage III Colorectal cancer) and stood by him in all circumstances, no matter what. She did everything possible to expedite Nitesh's recovery, but couldn't save him and he got his angel wings. This is when Dimple got a new vision to lead her life and she started two organizations one is "Love Heals Cancer" and the other is "ZenOnco.io"