"It was an honor to be invited to an event organized by our community and sharing my journey starting from a small village in Rajasthan to getting recognized at an International platform. Thank you once again for all the love, blessings and support coming on my way. It was a wonderful experience to share about healthy lifestyle practices, youth challenges and finding the purpose of life. What we will do for love will always be greater than what we do for money. May we all lead with love and change the world. "
Our Founder, Dimple was invited by 'International Forum for Advancement in Healthcare' to talk about Integrative medicines and Complementary therapies in today's world
Rajasthan Patrika featured our founder Dimple Parmar and the impact she and her team are creating through Love Heals Cancer. They mentioned how Dimple, hailing from a small town in Rajasthan is creating such an ecosystem to help cancer patients across various states in India. They saluted her efforts to bring this change in the healthcare space and expressed high regard for doing this work.
Our Founder was invited at SocioStory to share her amazing story and how she stood fiercely to overcome all the roadblocks which came her way. While going through this phase, she got to know certain voids that can be filled and hence embarked on her journey to start Love Heals Cancer. SocioStory is a social community platform, where anyone can pick up a microphone and speak about their very own tale of innovation, creativity, leadership, education or grit guts and glory.
One of our volunteers, Rahul at the highest point in Europe at Mount Elbrus holding  Love Heals Cancer flag, expressing gratitude for all cancer patients around the world.
Founder, Dimple Parmar was selected for the 'Top 100 Healthcare Leaders' award conferred at IFAH (formerly Smart Health Conference) in Las Vegas, USA. It was her pleasure receiving the award and get recognized at an International Platform. This shows the impact that Love Heal Cancer is creating, by offering the services to the ones in need.
The theme of the talk was based on 7 Healing practices, which are the core fundamentals of any healthy lifestyle (Before or After Cancer). HELP talk is the world's largest free patient education library with loads of resources in the field of healthcare.
Love Heals Cancer and its founder Dimple Parmar, were featured in Commonweal magazine. Commonweal is an organisation based in USA which focuses on three main segments: Health & Healing, Education & Arts, Environment & Justice Michael Lerner, President of Commonweal appreciated the work and impact Dimple and her organization is creating in India by offering various uncommon services to patients, caregivers, healthcare professionals and others.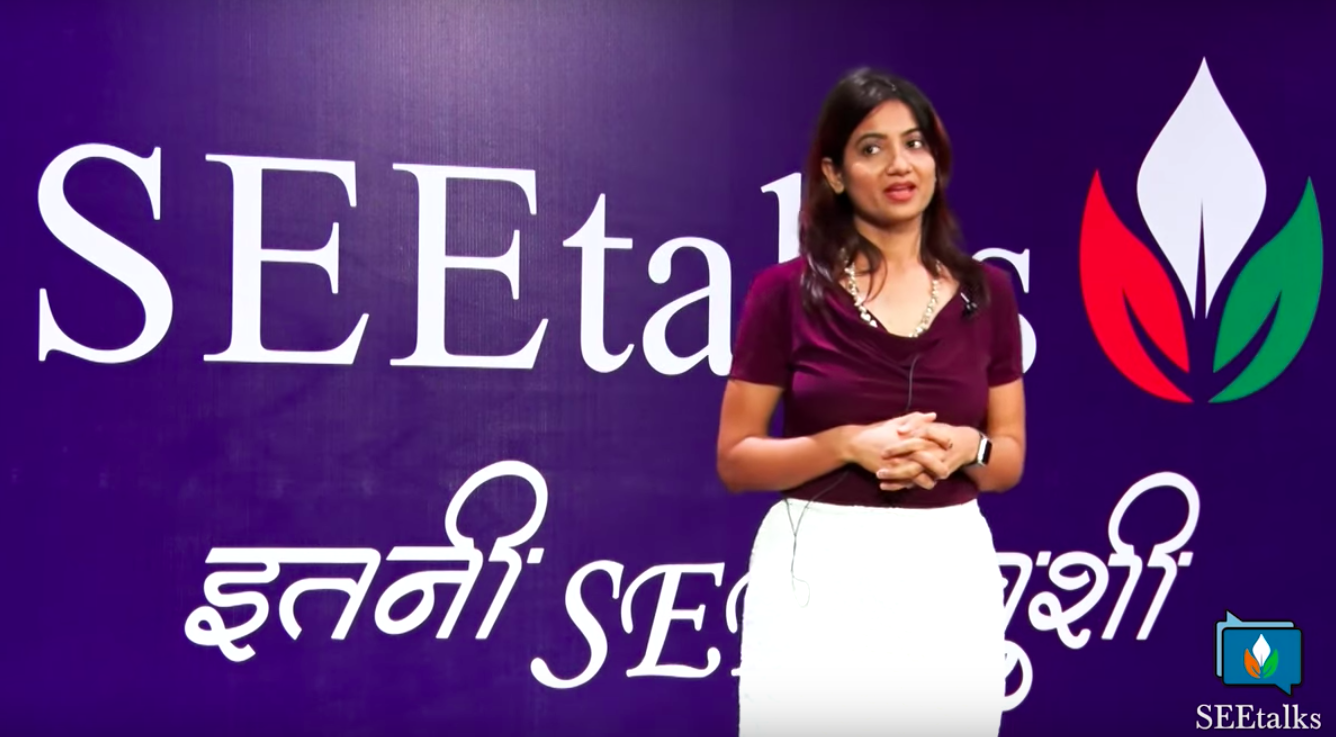 She was invited as a speaker at SEE (School of Entrepreneurial Exploration) Talks to share her inspirational story and how she took small steps to build a brand -" Love Heals Cancer", which is now helping thousands of patients in need.
"When she learned about the diagnosis, her world stopped and shattered in front of her. Suddenly she was living her worst nightmare but she was still of the belief that miracles do happen… and why couldn't one happen for them?. However, after about two years, a transformative journey, a few magical moments and attaining what could only be called a holistic and spiritual enlightenment, Nitesh passed away. "