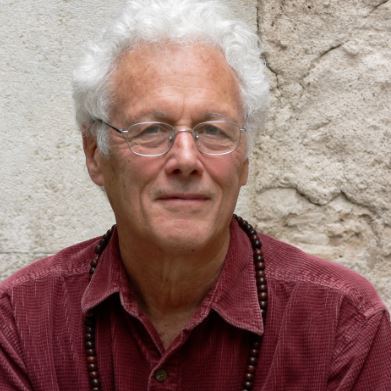 Dr. Michael Lerner
Harvard, Yale, Author, MacArthur Prize WInner
Dimple Parmar is a highly gifted colleague in our Healing Circles Global work and in our Beyond Conventional Cancer Therapies international website.
[
healingcirclesglobal.org
and
bcct.ngo
] Dimple bring enormous creativity and dedication to her work in India and beyond helping people from all backgrounds facing a cancer diagnosis. We hold Dimple in high regard.
Prof. V. K. Unni
IIM Calcutta
I know Dimple through her college days at IIM Calcutta. The way her life journey has transformed her is truly beautiful. She is a great inspiration to all. Love Heals
Cancer (LHC) founded by Dimple provides a much needed research-based platform for the families and doctors to navigate them through this journey. LHC is at the top of my referral list for web-based information on integrative cancer care.
Neha Rai
Caregiver Mumbai
Caregiver to Father, 4th stage colon cancer in Nov 2017
The best people and best support group I have ever seen. You all are so helping, inspiring and motivating. While going through Love Heals Cancer pages and
Healing Circle groups, I always get boosted up with confidence to fight better with this deadly disease cancer.
Surinder
Pittsburgh, USA
4th stage brain tumour:
Respected Dimple ji. You were introduced by dear Jitendra to me. He is a dear friend and well wisher of mine.
You are doing a great work for cancer patients, survivors and their families. I do appreciate that. I believe that the past is gone and no one in this world can change that. Future is unknown and no one can predict that. So why worry about these. We do have present and we should enjoy what present is - I believe I'm doing it pretty good.
Bharat Singh
Caregiver Mumbai
LHC is a wonderful organisation with a very beautiful vision towards cancer care; passion & support from core members is amazing. India is heavily devoid of such informed & true organisations in critical care. I pray to almighty for their grand success in helping society. Love & Blessings.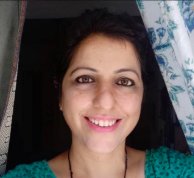 Teena
Breast Cancer Survivor Mumbai
I met Dimple last year and was amazed to know her journey full of fortitude. I was undergoing chemotherapy myself and she helped me understand nutrition in
details and deal with the after effects of chemo more effectively. She also guided me to a naturopathy retreat to detox later in the year. I think she is superwoman and extremely talented.
Suman Varma
Advertising and Marketing Expert
Shelley defined "love" as 'an overflow of emotion'. I feel what you are doing with Love Heals Cancer is nothing but responding to an emotion . At 28, you are doing a commendable job - offering a shoulder to cry on, supporting people, infusing confidence , helping them make considered decisions to arrive at some
conclusions. Brilliant isn't it ? It can only be done by special handpicked people, chosen by God, to spread love, because you feel Love. At a personal level, this is value creation. And i am so terribly inspired by you. And if " healing is an inner process through which a person becomes whole then Love Heals Cancer through its own initiative under your leadership are already " healing even in the absence of a care ". Support Group is a fairly new concept in our country but a much needed one. I think , Dimple Parmar and her team are doing a fabulous job
Astha Pitalia
Caregiver Mumbai
Caregiver to mother, 4th stage lung cancer patient Dimple through LHC is genuinely trying to help people in their difficult times. I appreciate her genuine intent.
Jimit Gandhi
Mumbai: Survivor
LHC, a non-profit based organisation, focusses on comprehensive and integrated healing of both patients and caregivers. The platform acts as an excellent medium for informed and verified resources with multiple
alternative/complementary therapies along with the mainstream ones. Here no one is endorsed with any therapy or treatment, rather they are advised and made aware of multiple variants available. The treasure of compassion, positivity, generosity and love, which LHC holds within is truly astounding.
Yukti Bhasin
Volunteer Delhi
An amazing non profit organization helping and spreading the love and care. The face of true happiness comes out by what an amazing job is being done within the organization to reach out and grow.
Rahul Sharma
Caregiver Delhi
Love Heals Cancer is a good platform for cancer fighters and their caretakers. Volunteers are very helpful and a lot of information is available on integrative treatments and how to recover fast with traditional treatments.
Neha Goswami
Caregiver Delhi
Everything is in abundance in India manpower, talent, brains, opportunities along with pollution, adulteration and CANCER. My association with Cancer started in June 2017 when my Mom was diagnosed with terminal brain cancer. My own fight
and all that mental stress handling, researching things , alternate approaches, diet, importance of time, the importance of having good moments in life, the importance of positivity and handling cancer diagnosis shock has brought me here. When i came to know about LHC, i felt its just the right platform I was looking for. I wanted a platform where I can change the way people think about cancer, how we can change the way cancer is threatening people and taking away HOPE from them. The biggest problem is that people still don't talk openly about Cancer. LHC is a great initiative to infuse HOPE in people, to create awareness , to prevent people becoming a victim if cancer fear, stress. LHC has made me take a step ahead in achieving the real motive of my life, which I discovered during my battle. LHC is a an antidote. It instills mind,body, soul healing. India needs LHC to change the way we face cancer and be fearless.
Nisha
Caregiver Delhi
When life suddenly turns into a nightmare....you go through extremely tough situation...where in no amount of hard work can change it. Things are not very hopeful....
But you have no choice but keep going strong...facing challenge at various levels and in different ways... A big thing that can be really helpful in situation is...A good Listener, ... somebody you know can understand what you feel...give you some emotional support....you have been that support. Thank you DIMPLE...Love heals cancer....... I think let's delete this word CANCER from this world. Use "severe infection" Instead
Rahul Bothra
Caregiver
Fighting through a disease is a horrifying thing for someone to go through, mentally and physically. It really hurts the people suffering and those around them.
ZenOnco.IO and Love Heals Cancer has really been a great help to us.Finding ways to help the healing process and to find the right tools to do is really something that you have helped me with. I appreciate the attention, time and kindness from everyone involved. The program had a great follow up and follow through. Very organized even considering the present Covid19 situation. Thankyou.
Naved
Caregiver
So when I came to know about my father's cancer I was upset but I was positive about that something can be done about it and then later when we found out that it is at advanced stage I was broke. I did not know what to do about it
because as per the current treatment it was not curable at that stage and prior to that I was following you during Nitesh's treatment so being a college friend I thought to call you and let you know about the situation. You introduced me about different methods through which people got healed even after reaching at advanced stage. About the spiritual and natural ways of getting healed and I really believe that this can heal any type of cancer. The diet plan shared by you is also really helpful and my father still follows the same diet plan and he feels good. No matter where would this journey take us to but I really believe that in today's world when technology cannot cure cancer spiritual and natural treatment is the best hope for us. I also I will always look forward to take any suggestions or help from you whenever needed. Also I look forward to do whatever is possible for me to get the people benefitted from LHC. And I pray to God to keep you stronger and motivated always for the work that you are doing. Thanks for everything. Keep shining 😊

Bhavin
Caregiver
9th April 2019 we came to know our Mother in Law is Diagnosed with Stage 4 Cancer. As with all of us it was a Shock Phase for all of us. We were running Pillar to Post to find the best possible answer but we came to know the reality.
I was surfing on net when i came to know about Inspirational Journey of Dimple. The Courage and Exemplary Shown ignited thought in My Wife and My Mind We need to learn from her Story. I did discussed about my Mother in Law Reports and other details. Within a day She provided Deep insights and what to be done and what can be avoided. It helped us immensely. At times with Medical as Commercial Industry it is difficult to understand who is Real but having Got Opinion and Suggestion from Dimple helped us to fight in this Journey. The "Love Heals Cancer" is an apt Name Rather than Medicines People should go through Suggestions provided by Dimple and her Organization. They make your Journey Smooth I definitely would like to highlight Such Inspirational story to our Prime Minister for Recognition at National Level.
Rahul Katoriya
Caregiver
I am Rahul katoriya writing on behalf of my father. Last year we encounter with the cancer word and all things stopped suddenly. My family scattered and directionless at that point. Then we met Dimple parmar ma'am
who provide the strength and direction for this deadly disease but we were late. I want to thank Dimple mam who always helped us. Thank u mam Ur work always inspire me My father reported with Adenocarcinoma colon cancer He wanted to meet u once but he did not One day will come when no one suffer from this disease because love will heal cancer
Shweta Govila
Volunteer Delhi
LHC is a great organisation which is working for the cause day in and day out. My association with them started since the inception and the unlimited energy and devotion of all the members and volunteers
has made my journey with them one which is truly life changing and satisfying
Anonymous
Delhi
Cancer for many is just a word,but for others its a life long sentence which shakes your world like nothing else.It is a struggle like no other,where u fall everyday and look for people around you to stand and fight again with hope and strength
Our fight with this started last year in Oct,though my inner voice had accepted that I have something serious as there were lot of pain and symptoms in last six months but my healthy mind was not accepting .When suffering increased we went on to see a specialised doctor who on face said clearly that it is cancer and something at advanced stage and we should disclose to families clearly and immediately. With hopes still there in mind we went on for PET exams and other screening tests which confirmed a metastised breast cancer ,a stage where doctor gives no gurantee of any treatment and hold no promise and assurity,was put on pallative care treatment. We went on with allopathic treatment with full faith and by god's grace our repeat PET showed good decrease in disease.But since I am young i started looking for people like me around and found dimple,s story on facebook.Though it didnt support and i felt sad looking at their story..but later when I searched for what she is doing ahead in life ,it made me curious to know more about LHC concept. From LHC website and Dimple i got to know the other perspective of healing cancer ,naturally and emotionally .She was a source of strength and hope .She sent lot of books to read ,yoga and meditation videos,good diet concept,counselling about disease,alternate doctor name,and anything and everything whenever I needed help she was there. Both Gautam and Dimple are god given to people like us.They are there helping always and reply immediately and try to be there in best way possible . If someone ask me best part of LHC is they give you hope and strength when allopathy says no ,there resource base is completely logical and comprehensive and research based and guess what its all free where the entire world is trying to make money out of your sufferings.They dont charge a single penny for the services they give you .Ask anything and they will answer to the best of their knowledge and will surely try to help out. LHC initiatives are wonderful and their good work is truly commenable .Lots of love and blessings to this community,I really wish to survive this and be a part of this always giving community... !!!
Shyam Gupta
Delhi
LHC is a wonderful initiative in lessening the impact of cancer on the survivors as well as the caregivers. It is also the imparting guidance and education to lessen the incidence of cancer in the country
Radhika
Patient - Delhi
Cancer isn't an individual battle, but a collective one. Yes, it's insanely difficult for the person who is going through it, but the family suffers too. There are so many aspects that are interrelated and need attention: health, finances,mindset,will and strength.
I know my mom draws strength from me, so I ensure she only gets hope, love, positivity and strength from me. I remind her that life is extremely valuable and that we must do everything we can to save and nurture it. Lots of love and best wishes to people who are brave and trying to make it better everyday.
Anonymous
Caregiver - Bangalore
We were a year into our marriage; I'd imagine my wedding as a fairy tale. In October 2016, my wife underwent the complete thyroidectomy surgery (removal of thyroid glands); and our life changed forever. The doctor told us that my wife had got a
malignant goiter tumor & characterizing Poorly Differentiated Thyroid Cancer. To our dismay, the doctors couldn't even comment on prognosis & future course of treatment because of the rare type of cancer. Fortunately (unfortunately) I was aware of the Dimple&Nitesh's brave journey from Calcutta days. I discussed our case with Dimple. Still, I remember that she was with Nitesh in the USA for the treatment, but she used to give huge mental support and transfuse positive energy. Despite initial hiccups, with the support of continuous guidance from friends and family - especially Dimple - we came out of the setback & restarted our life with the new spirit. These days we are following the diet & lifestyle suggested by Dimple. My wife is working like never before, and we have started believing Love Heals Cancer 🙂 I pray almighty that there should be no cancer cases; however, if, at all a situation arises, the patient & his family should come in touch with Dimple. I wish all the best to Dimple and her initiative - Love Heals Cancer.