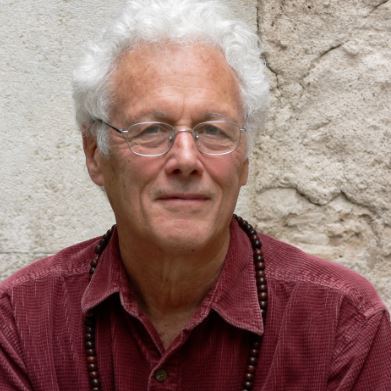 Dr. Michael Lerner
Harvard, Yale, Author, MacArthur Prize WInner
Dimple Parmar is a highly gifted colleague in our Healing Circles Global work and in our Beyond Conventional Cancer Therapies international website.
Prof. V. K. Unni
IIM Calcutta
I know Dimple through her college days at IIM Calcutta. The way her life journey has transformed her is truly beautiful. She is a great inspiration to all. Love Heals
Neha Rai
Caregiver Mumbai
Caregiver to Father, 4th stage colon cancer in Nov 2017
The best people and best support group I have ever seen. You all are so helping, inspiring and motivating. While going through Love Heals Cancer pages and
Surinder
Pittsburgh, USA
4th stage brain tumour:
Respected Dimple ji. You were introduced by dear Jitendra to me. He is a dear friend and well wisher of mine.
Bharat Singh
Caregiver Mumbai
LHC is a wonderful organisation with a very beautiful vision towards cancer care; passion & support from core members is amazing. India is heavily devoid of such informed & true organisations in critical care. I pray to almighty for their grand success in helping society. Love & Blessings.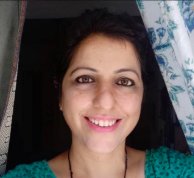 Teena
Breast Cancer Survivor Mumbai
I met Dimple last year and was amazed to know her journey full of fortitude. I was undergoing chemotherapy myself and she helped me understand nutrition in
Suman Varma
Advertising and Marketing Expert
Shelley defined "love" as 'an overflow of emotion'. I feel what you are doing with Love Heals Cancer is nothing but responding to an emotion . At 28, you are doing a commendable job - offering a shoulder to cry on, supporting people, infusing confidence , helping them make considered decisions to arrive at some
Astha Pitalia
Caregiver Mumbai
Caregiver to mother, 4th stage lung cancer patient Dimple through LHC is genuinely trying to help people in their difficult times. I appreciate her genuine intent.
Jimit Gandhi
Mumbai: Survivor
LHC, a non-profit based organisation, focusses on comprehensive and integrated healing of both patients and caregivers. The platform acts as an excellent medium for informed and verified resources with multiple
Yukti Bhasin
Volunteer Delhi
An amazing non profit organization helping and spreading the love and care. The face of true happiness comes out by what an amazing job is being done within the organization to reach out and grow.
Rahul Sharma
Caregiver Delhi
Love Heals Cancer is a good platform for cancer fighters and their caretakers. Volunteers are very helpful and a lot of information is available on integrative treatments and how to recover fast with traditional treatments.
Neha Goswami
Caregiver Delhi
Everything is in abundance in India manpower, talent, brains, opportunities along with pollution, adulteration and CANCER. My association with Cancer started in June 2017 when my Mom was diagnosed with terminal brain cancer. My own fight
Nisha
Caregiver Delhi
When life suddenly turns into a nightmare....you go through extremely tough situation...where in no amount of hard work can change it. Things are not very hopeful....
Rahul Bothra
Caregiver
Fighting through a disease is a horrifying thing for someone to go through, mentally and physically. It really hurts the people suffering and those around them.
Naved
Caregiver
So when I came to know about my father's cancer I was upset but I was positive about that something can be done about it and then later when we found out that it is at advanced stage I was broke. I did not know what to do about it

Bhavin
Caregiver
9th April 2019 we came to know our Mother in Law is Diagnosed with Stage 4 Cancer. As with all of us it was a Shock Phase for all of us. We were running Pillar to Post to find the best possible answer but we came to know the reality.
Rahul Katoriya
Caregiver
I am Rahul katoriya writing on behalf of my father. Last year we encounter with the cancer word and all things stopped suddenly. My family scattered and directionless at that point. Then we met Dimple parmar ma'am
Shweta Govila
Volunteer Delhi
LHC is a great organisation which is working for the cause day in and day out. My association with them started since the inception and the unlimited energy and devotion of all the members and volunteers
Anonymous
Delhi
Cancer for many is just a word,but for others its a life long sentence which shakes your world like nothing else.It is a struggle like no other,where u fall everyday and look for people around you to stand and fight again with hope and strength
Shyam Gupta
Delhi
LHC is a wonderful initiative in lessening the impact of cancer on the survivors as well as the caregivers. It is also the imparting guidance and education to lessen the incidence of cancer in the country
Radhika
Patient - Delhi
Cancer isn't an individual battle, but a collective one. Yes, it's insanely difficult for the person who is going through it, but the family suffers too. There are so many aspects that are interrelated and need attention: health, finances,mindset,will and strength.
Anonymous
Caregiver - Bangalore
We were a year into our marriage; I'd imagine my wedding as a fairy tale. In October 2016, my wife underwent the complete thyroidectomy surgery (removal of thyroid glands); and our life changed forever. The doctor told us that my wife had got a